Our Brands
In North America, Sign-Zone, LLC, markets its products and services primarily to the Promotional Product, Exhibit Display, Sign and Printing industries through Showdown Displays. This product line is sold exclusively through qualified industry distributors and resellers. In Europe, Sign-Zone manufactures and sells its products through its portfolio company Jansen Displays.

In addition to these brands, Sign-Zone also owns and operates Victory Corps, which manufactures a complete line of flag, float, party and parade decorating supplies to the North American retail market.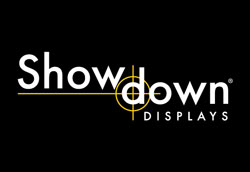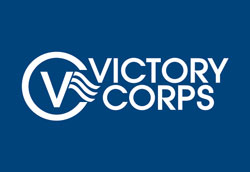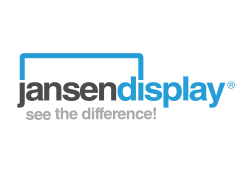 Connect With Us
Our Address
6850 Shingle Creek Pkwy
Brooklyn Center, MN 55430
Employees' Thoughts...
"I appreciate that Sign-Zone allows us to volunteer with Junior Achievement and give back to our local community. I also love that they split the cost of sponsoring my little girl in Guatemala. With Sign-Zone it's not all about making money, it's also about giving back!"

Janet B.
"I am very proud to have a leadership team that has been recognized locally and nationally. They lead by example and care about the employees, the company vision and our customers. They have positioned us to be successful as a company and as individuals."

Brian L.
"New hire training is fun. You learn a lot about each department and where you fit within the company. I liked getting to put together the products and better understand what I am helping to produce."

Stephanie R.
"I like being part of a company whose single drive isn't just to make a bunch of money, but to help humanity as well."

Jake P.
"We are always honest with ourselves and with our customers so that Sign-Zone provides legendary customer experiences."

Zachary C.
"We have an amazing leadership team that holds themselves accountable both collectively and as individuals. All of the members of our leadership team have personal core values that they share with their employees."

Annette Y.
"I like the casual atmosphere and friendly people I work with. I enjoy being trusted to get my work done on my own without someone checking in throughout the day. I like that I can trust my manager and supervisor and they seek my opinions so I feel that I matter and am making a difference here."

Jenna C.
"Everyday, I'm amazed at the kindness, friendliness and willingness of employees to help around Sign-Zone. This reflects back to the Core Values and the great people we hire based on these Core Values. Core Values are truly the backbone of Sign-Zone and without every employee demonstrating these day in and day out, we wouldn't be as successful as we are."

Abby R.